Plastic-Free Under the Tree: Join the Movement!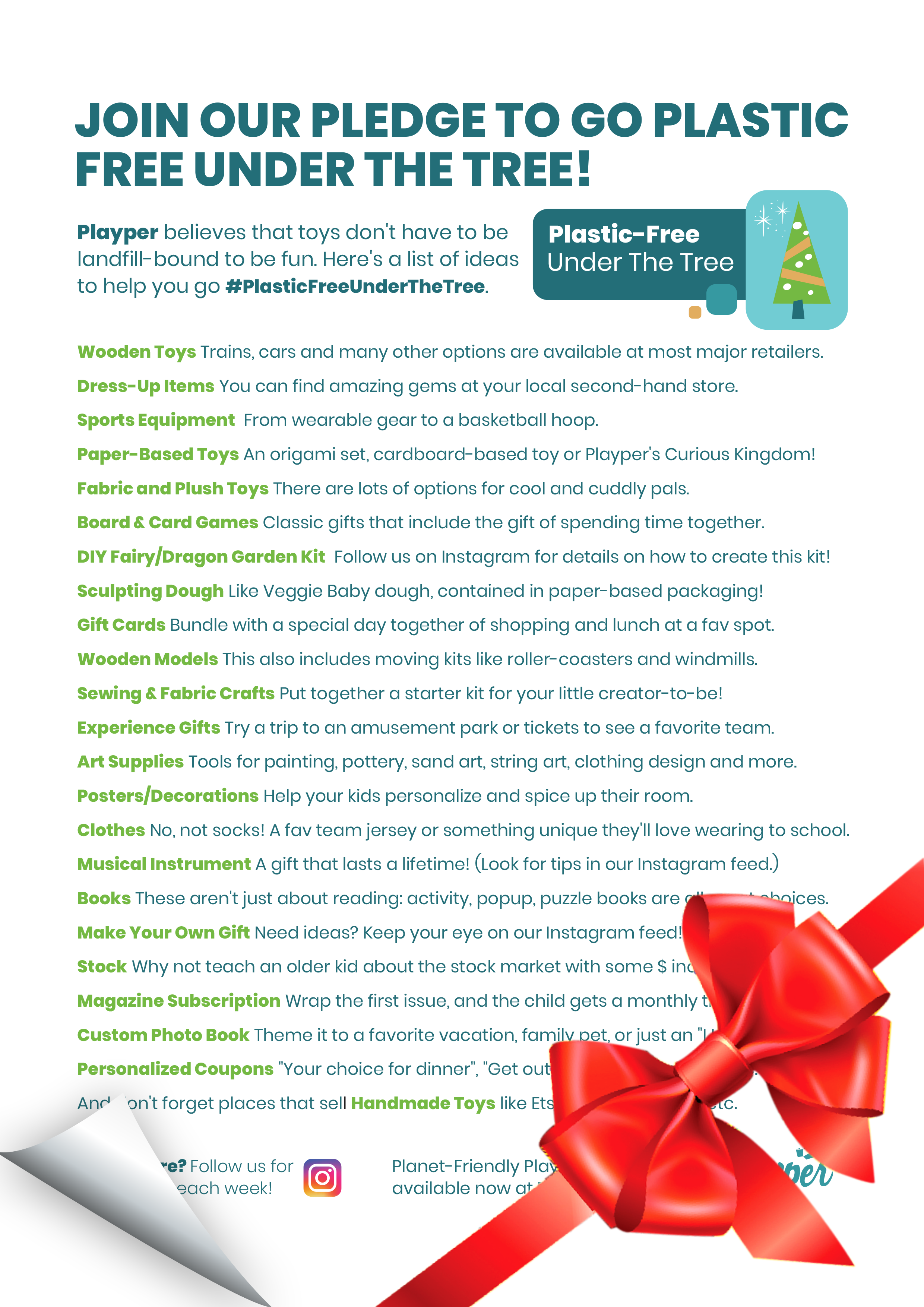 We all want to do what's right for the environment… but we also want to get our kids great gifts this holiday. How can parents reconcile those two seemingly opposing things? Walk into any store's toy aisle and you'll find nothing but aisles and aisles of plastic.

To align our team goals of protecting the planet along with our own gift-giving practices, we decided to "talk the talk, and walk the walk" and make a pledge to go #PlasticFreeUnderTheTree this Christmas. And we're asking you to join us!

But we don't expect you to do hours of research, product hunting and brainstorming.
We did that work, so you don't have to! The result is a huge list of kid-friendly, creative, and super-fun gift ideas that your kids will love; gifts that will take you a bit closer to a plastic-free household, and a bit closer to feeling great this holiday season.
Download our Plastic-Free Under the Tree printable below to get loads of suggestions, from toys made of renewable resources to ideas for experience gifts.

Be sure to follow us on Instagram for more ideas each week, and don't forget to comment on our posts and share your own ideas. Here's to a #PlasticFreeUnderTheTree Christmas!

Your Friends at Playper